Volunteering for CRESLI
By: A. H. Kopelman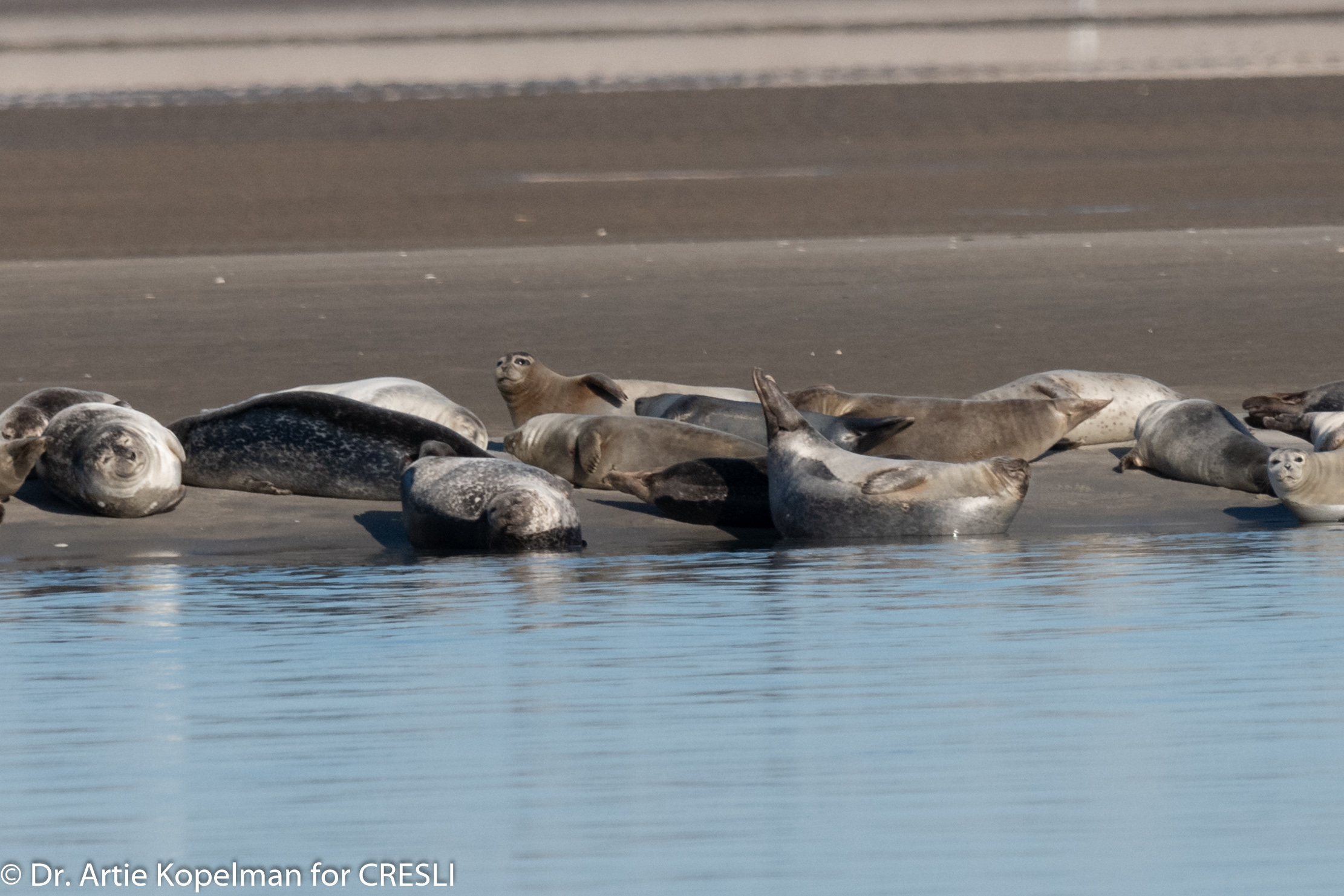 Volunteering for CRESLI
We are all CRESLI volunteers!
CRESLI volunteers are an invaluable resource and participate in all of our activities, including marine mammal research expeditions and cruises, data collection and public education programs. Volunteers receive hands-on training and experience from CRESLI's research staff while participating in challenging and rewarding activities. To volunteer for CRESLI, you must bge 18 years of age (or older) and should submit the application below. Once you are in our database of volunteer applicants, there's no need to resubmit.
What do CRESLI whale watch volunteers do?
The whale watch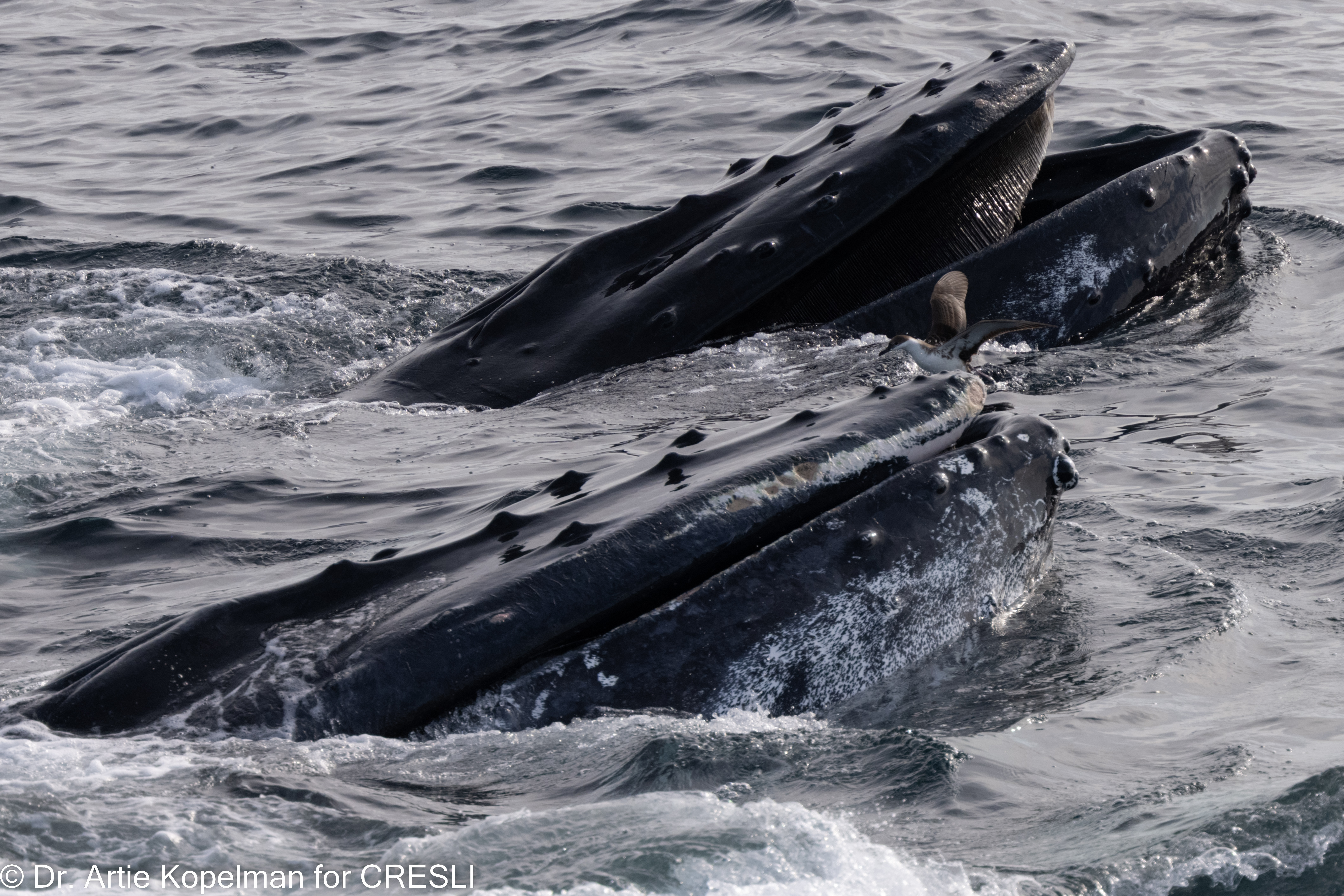 volunteers are involved in a variety of tasks, including being spotters for whales, dolphins, sea turtles, pelagic birds, other marine organisms, garbage, etc.. We have volunteers stationed to look 360 degrees around the vessel, ostensibly for whales, but for just about anything of interest. Volunteers are also used to record data about a variety of oceanographic and biological parameters, under the direction of the naturalist. The volunteers play critical roles in our work. It's a challenge, but well worth it.
What do CRESLI seal walk/seal cruise volunteers do?
The seal walk volunteers are involved in a variety of tasks, including being spot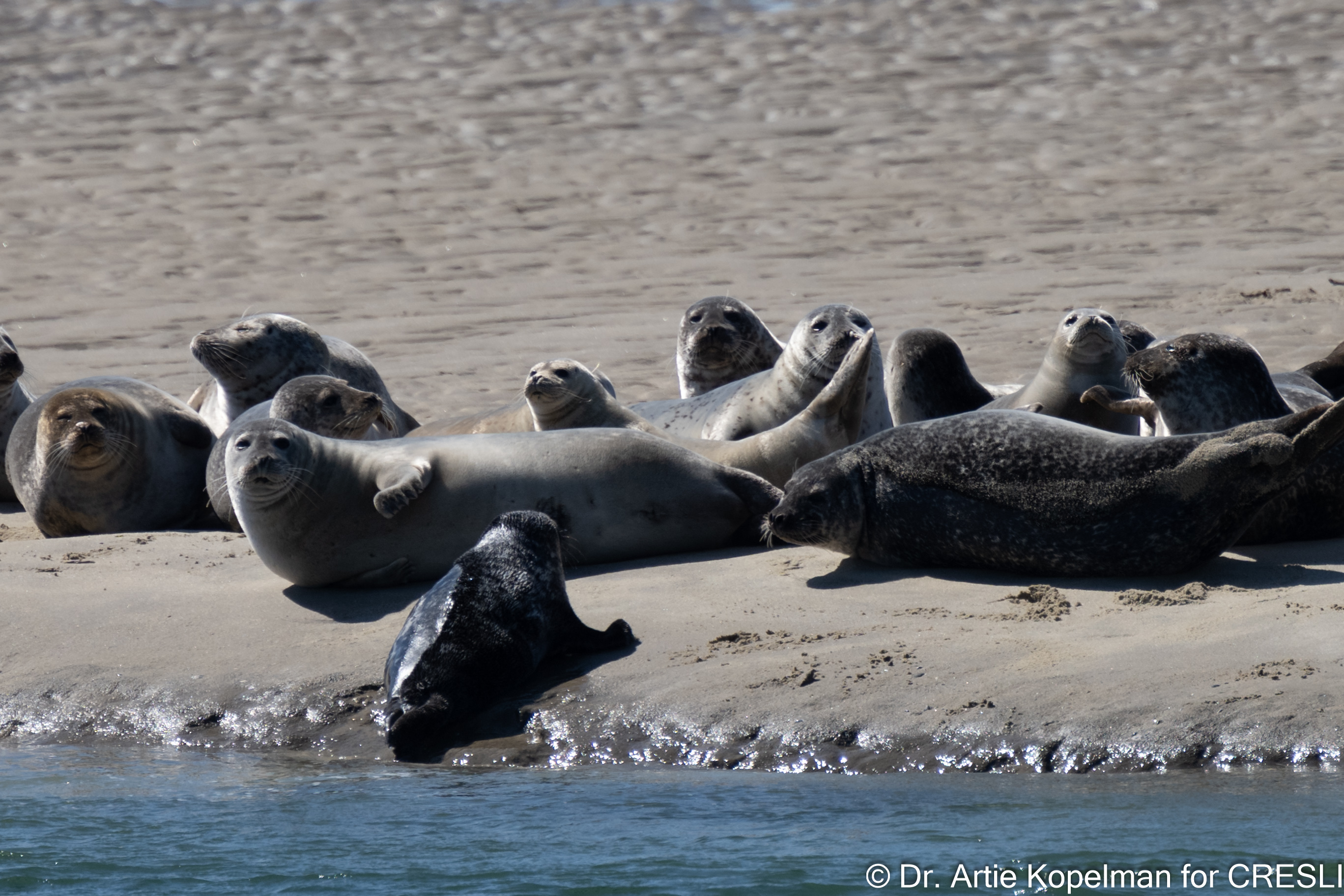 ters for seals. Volunteers will also help with checking people in (although we won't have large crowds), carrying equipment, collecting data, and answer questions about CRESLI and our work. As always, CRESLI volunteers play critical roles in data collection regarding seal numbers and environmental conditions, and human interactions, etc. As always, our volunteers play critical roles in our work.
---
CRESLI Volunteer Application:
Please fill out and submit, we will contact you within 72 hrs.
---
Training workshops for volunteers
Any CRESLI volunteer wishing to work on CRESLI whale watches and/or CRESLI seal walks and cruises must attend training sessions annually. Whale watch training typically occurs in late May (before whale watch season). Seal walk/seal cruise training takes place in October/November (before seal season begin).
Training schedules
will be posted here and volunteers will be contacted.
Training Type

Schedule Info

2023/2024 CRESLI Zoom-based Seal walk and cruise volunteer training
You will be contacted in the autumn
2023 CRESLI Zoom-based

Whale Watch/Research volunteer training

Training sessions are at capacity for this summer. New volunteers will be contacted should training sessions reopen.

Email Dr. Artie Kopelman for questions